The Story Behind the Images – Jan to June – Calendar 2021
November 18, 2020 In
Blog
There's always some textual context with image making plus of course some technical details that the photographers out there might be interested in. Here's the first of a 2 part series on the stories behind the images in our upcoming 2021 calendar.
January – Plitvice Lakes Croatia
I'm kicking off the year with a memorable trip to Plitvice Lakes in Croatia. I was visiting my wife's family in Zagreb for Christmas back in 2012 and Id been really keen to get a visit to the National Park. Such a fantastic experience being treated to such a deluge of fresh snow and I just love how the little hint of green pops through too. I barely made it on the bus back to Zagreb after the overnight with all that snow but man was it worth the trip. Captured with my Nikon d800e 24 – 70 lens f11 at 1/30 to freeze some of the snow.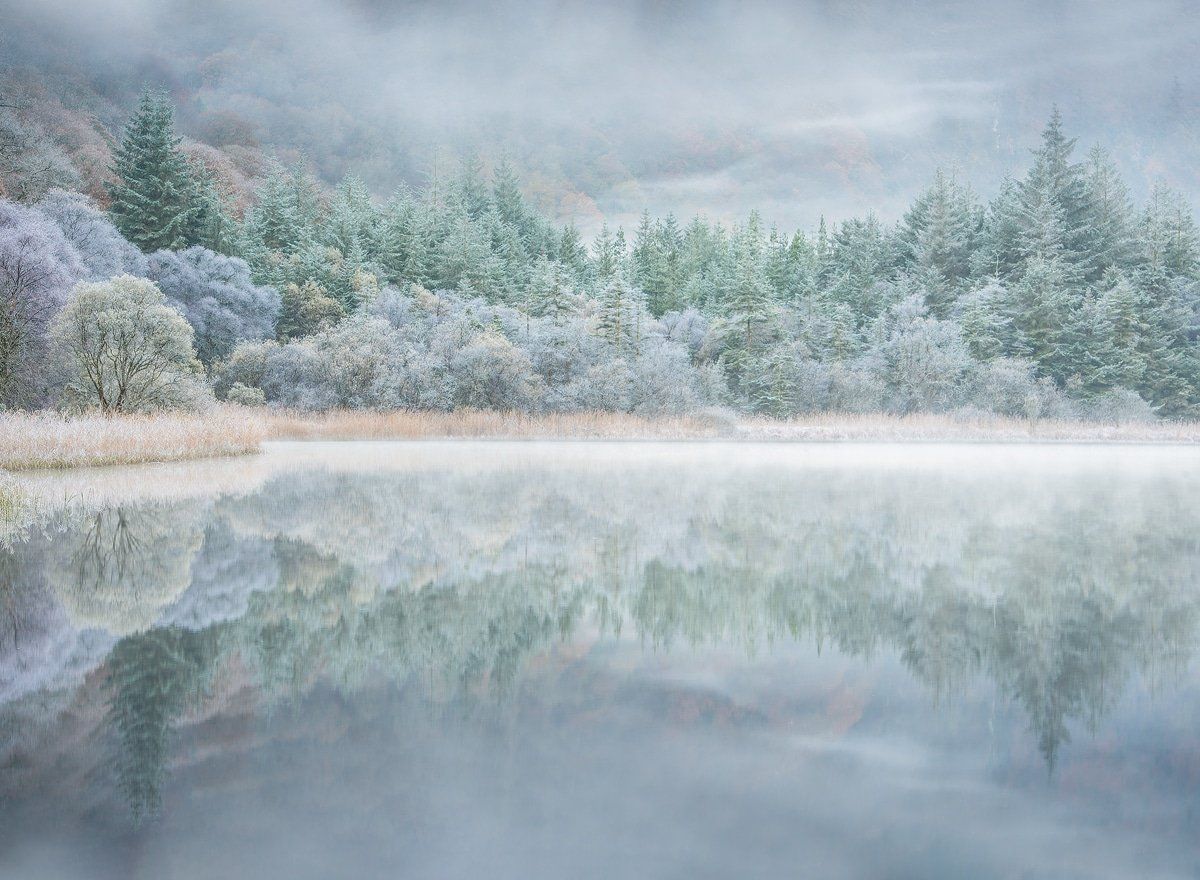 February – Lower lake Glendalough
Never have I seen such an amazing build-up of frost in Glendalough. Cold still conditions over numerous days and a complete lack of light in winter over this part of the lake. It's just so stunning when the cold goes purple, add a bit of mist and a perfect reflection. I had been out the evening before shooting 'In a Different Light' but the lack of sleep was easily made up for by the most perfect conditions imaginable. Captured with my Nikon d800e and my trusty 70 – 200 plus a Lee .9 Soft to keep the brighter mist in check. f11 at .6 Seconds.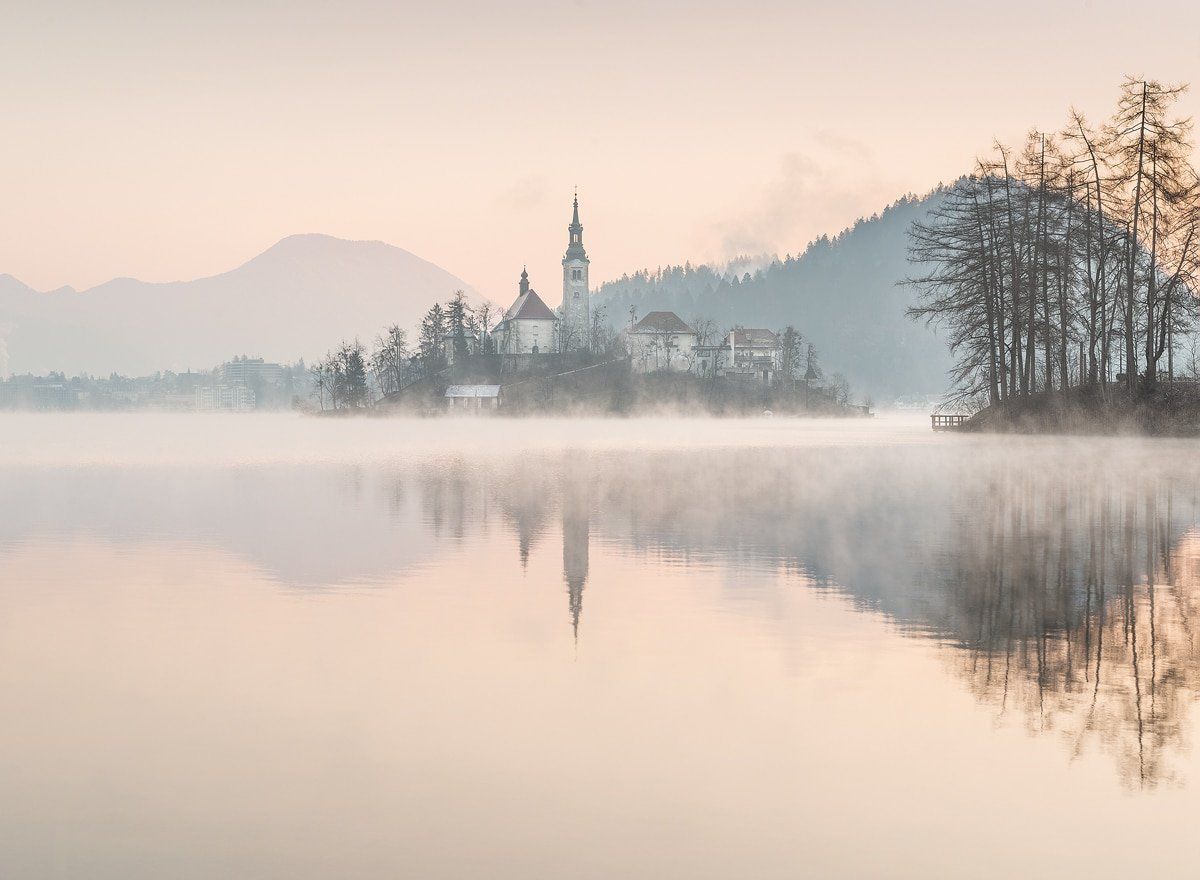 March – Lake Bled Slovenia
The days are getting that bit longer and there's a hint of change in the seasons, though the trees tell a different story. We had actually hoped for the snow to cover the stunning Bled Monastery but we had to settle for warm lighting, a perfect reflection, and the subtle lift of mist from the lake. Reasonable substitutes I might add. Calm and clear from the banks of Bled it was a majestic scene to witness. It really is something from a fairytale, especially in the perfect lighting. This image was made while running a workshop in the area. Again shot on my d800e and my 24 – 70 plus my trusty .9 Soft Lee Grad to keep the sky in check. f11 at 1/6 of a second.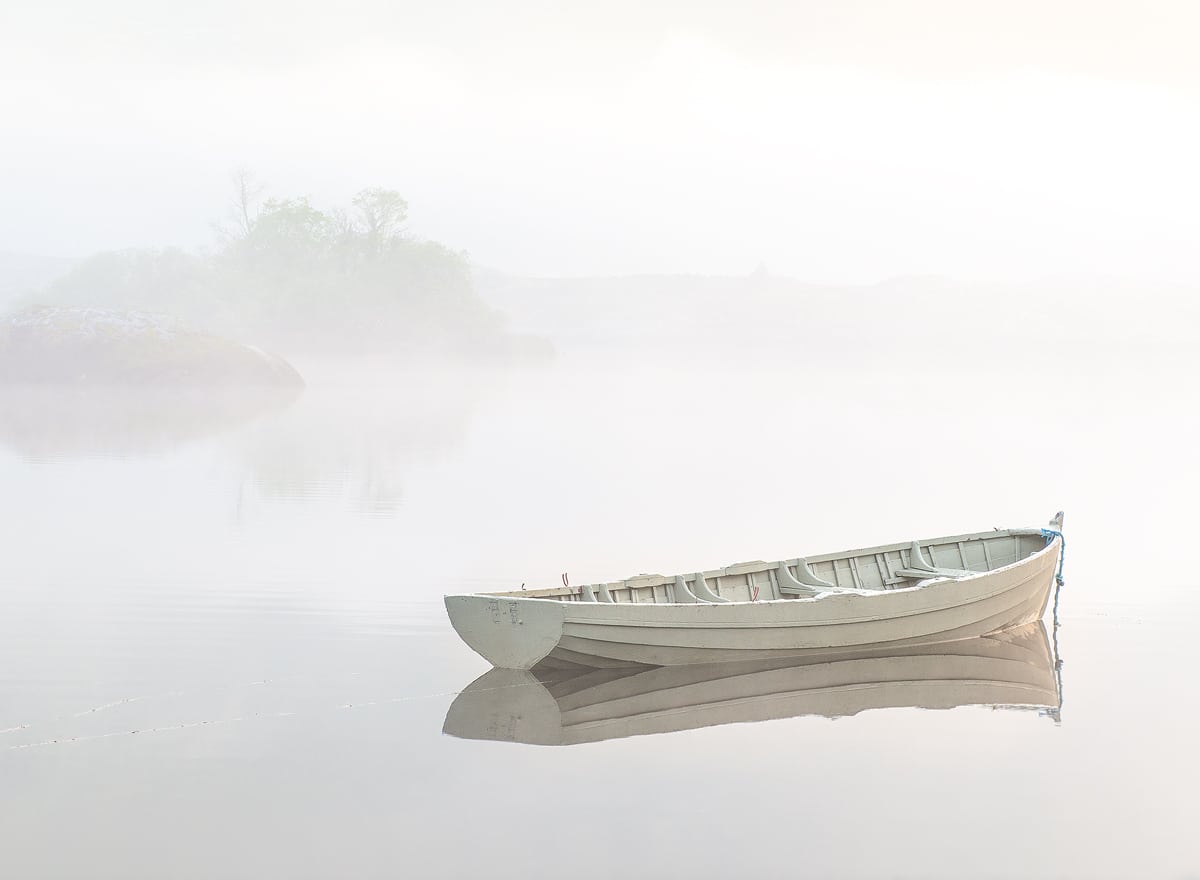 April – Killarney Lakes, Ireland
I think it's fair to say we all know the weather in Ireland can be just a touch on the changeable side. But when it's calm at dawn, the calm is such a thing of beauty. No better place to be than the lakes of Killarney. I watched the boat twist and turn until I felt the angle was just right to compliment the distant tree line. Captured with my Nikon d800e, my 24 – 70 plus a .9 Soft Lee Grad for good measure. f11 at 1/6 of a second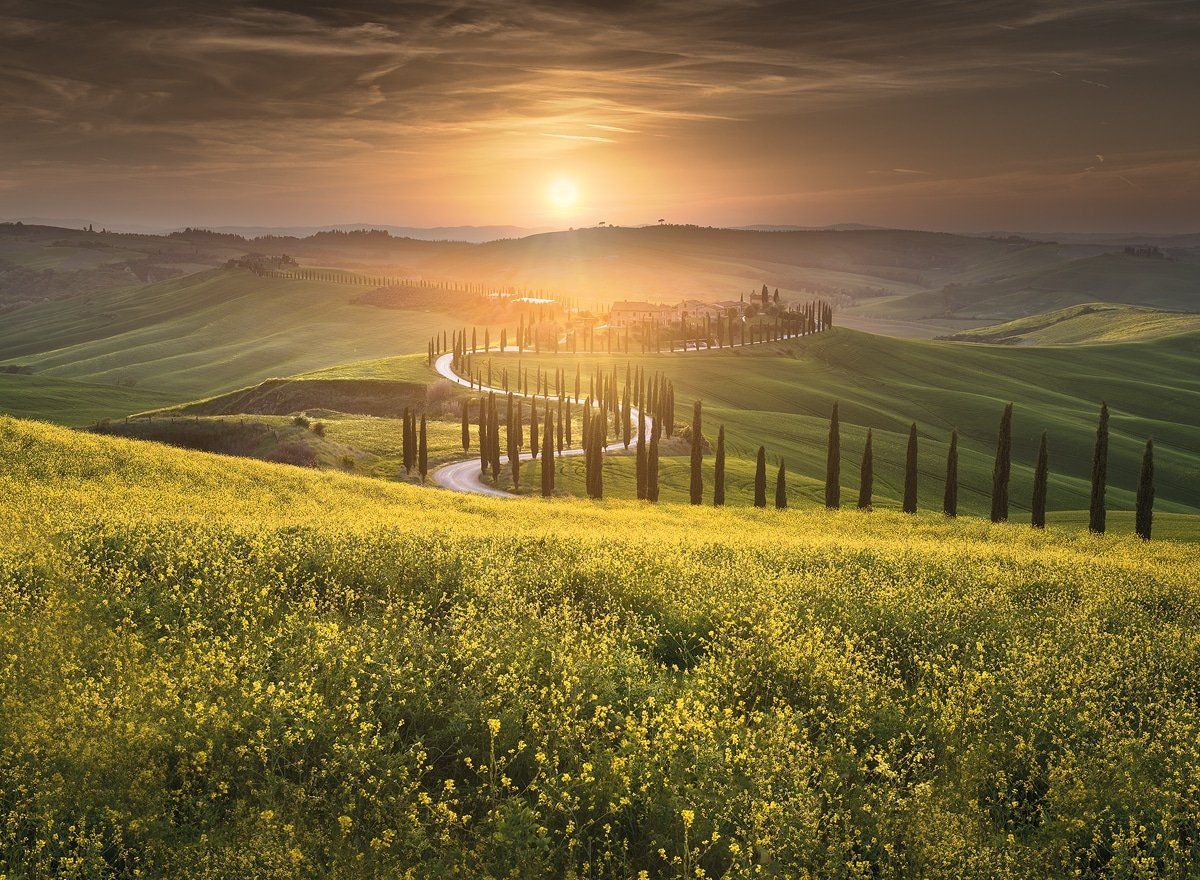 May – Tuscany, Italy
Baccoleno was busy when we arrived for our sunset shoot but the fresh yellows more than made up for the busyness. Shots like this need to be waited on as they only work when the sun gets really close to the horizon. I can still feel the warmth of the evening on my face. I hope you can too. `Shot with my Nikon d850, my 24 – 70 2.8 at F11 at 15th of a send. The sky is a blend of 2 exposures.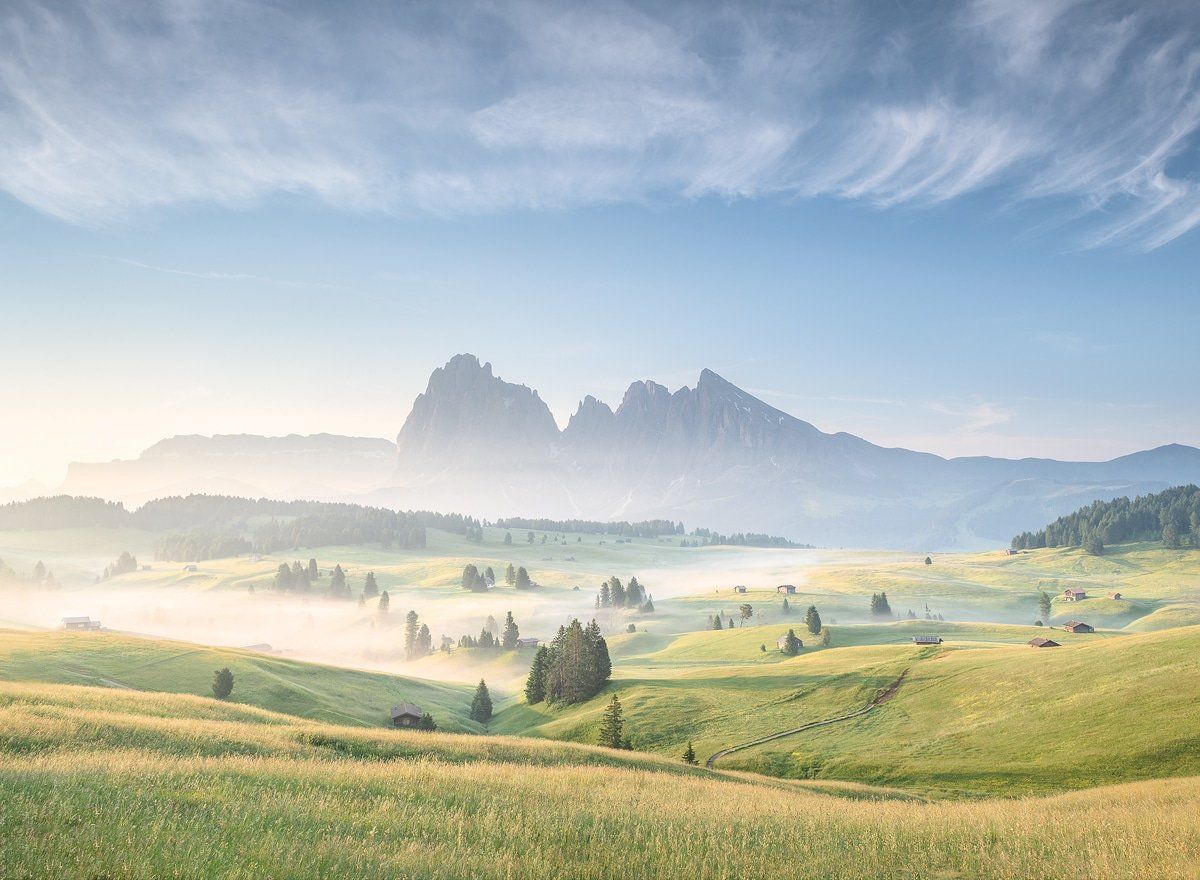 June – Dolomites, Italy
The summer months in the Dolomites are a stunning time of year to take pictures but man,  those sunrise times are painful. Alarms ringing at 3.30 to get over to Alpe di Siusi where I have booked a special taxi transit for our workshop group to get to this exact position. And then the mist appears, the light comes through it, we crack out the French press drink some delicious coffee and just observe the majesty of summer dawn in the Dolomites. The tiredness fades away and the immense sense of satisfaction sets in. Shot with my Nikon d850 and my 24 – 70 2.8 . Lee filters .9 medium to hold the sky. f11 at a 1/15th of a second/
We will be posting July – December next week so make sure to stop by our blog again. If you want to grab one of our 2021 Calendars at the special pre-sale price link below.
---